Did Rosenstein pressure Sessions to recuse himself from Russia probe to ultimately get Mueller appointed Special Counsel?
1
Is there hope for the education system?
2
It is time to reform the Renewable Fuel Standard
3
Court Ruling Could Cost SEIU
4
FBI Director Wray needs to come clean on Dossiergate
5
U.S. Rep. Jim Jordan grills FBI Director Christopher Wray on Peter Strzok, Steele dossier
6
ALG President Rick Manning accepts Impact Award
7
EPA Administrator Scott Pruitt is reining in the out of control radical environmentalists
8
Poll: 42 percent of voters think their taxes go up under GOP tax plan, even though they don't. Here's why.
9
Politically weaponized FBI and Justice Dept. is un-American, Mueller should be fired
10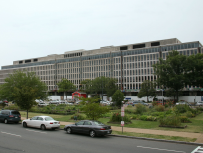 December 11th, 2017 with
Is there hope for the education system?